Dec 4th 2021
Dr Richard Hobbs, (British Museum),
The Thetford Treasure revisited,
(Joint lecture with NAHRG)
Zoom only lecture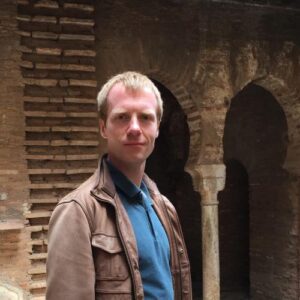 Richard Hobbs is curator of the Roman Britain collections at the British Museum in London, England. He is an expert on the archaeology of Roman Britain and the material culture of the Roman Empire, particularly metalwork and coins, on which subjects he has published extensively. His books include Roman Britain: Life at the Edge of Empire (with Ralph Jackson), Treasure: Finding our Past, British Iron Age Coins in the British Museum and The Mildenhall Treasure: Objects in Focus. He has also worked for many years in Pompeii studying the coinage, which culminated in his book Currency and Exchange in Ancient Pompeii (2013). He is currently preparing an in-depth study of the Mildenhall Treasure, due for publication in 2015. Richard is a member of the Roman Society Council, a Fellow of the Society of Antiquaries of London and a visiting research fellow at the University of Reading.